O
Braincast
nasceu em 2006 como o primeiro podcast do
B9
. Quase 500 episódios depois, o podcast se tornou um dos programas mais ouvidos da nova era do áudio digital, com um público cativo de milhares de ouvintes no Brasil e no mundo.
Sou capista do programa desde o final de 2015 - de lá pra cá, foram
quase 300 capas
! Antes disso, eu já era ouvinte assíduo, além de sempre acompanhar o B9 nas redes.
No começo de 2020 comecei a conversar com o Carlos Merigo, criador e um dos apresentadores do podcast, sobre a necessidade de trabalharmos na sua identidade visual. Entre idas e vindas, pandemia, etc, esse projeto foi ficando pra frente, mas em 2022 finalmente saiu da caixa! Foi o momento ideal para celebrar as conquistas dos últimos anos e consolidar seu compromisso de unir informação responsável e descontração.
Braincast
was released in 2006 as
B9
's first podcast. Almost 500 episodes later, the podcast has become one of the most listened shows of the new era of digital audio, with a captive audience of thousands of listeners in Brazil and around the world.
I've been designing covers for the show since late 2015 -
almost 300 covers
by now. Even before that, I was already a regular listener and enthusiast of B9's content.
In early 2020 I started talking to Carlos Merigo, creator and one of the main hosts of the podcast, about the need to work on its visual identity. Between everything that happened in the past few years, pandemic, etc, this project was being postponed, but in 2022 it finally came out of the box! It was the ideal moment to celebrate the achievements of recent years and consolidate its commitment to unite responsible information and fun.
A principal inspiração para o logo veio daquilo que braincasters e ouvintes consideram a característica mais marcante do programa: a junção entre entretenimento e informação. Esse B esquisitinho, que une curvas e linhas retas de um jeito muito particular, reflete essa dualidade, o jogo de cintura que o Braincast tem para lidar com tantos assuntos diferentes. Um pouco de droga, um pouco de salada. Um pouco de metaverso, um pouco de airfryer.
O mesmo B fornece o principal elemento gráfico do universo visual da marca, compondo um sistema modular flexível que ganha rítmo e movimento, tanto em peças analógicas quanto em ambiente digital. A paleta de cores é econômica e se apoia na força do vermelho.
​​​​​​​
The main inspiration for the logo came from what braincasters and listeners consider the show's most striking feature: the junction between entertainment and information. This cute weird B, which unites curves and straight lines in a very particular way, reflects this duality, the flexibility that Braincast has to deal with so many different subjects. A little bit of metaverse, a little bit of airfryer recipes.
The same B provides the main graphic element for the brand's visuals, composing a flexible modular system that gains rhythm and movement, both in analog pieces and in digital environments. The color palette is sharp and relies on the strength of the red color.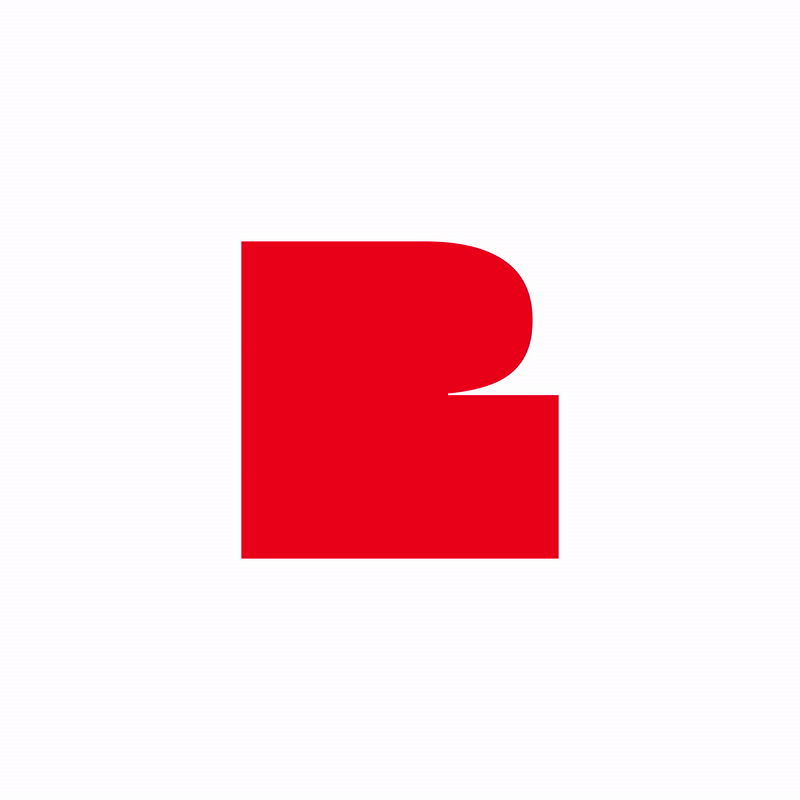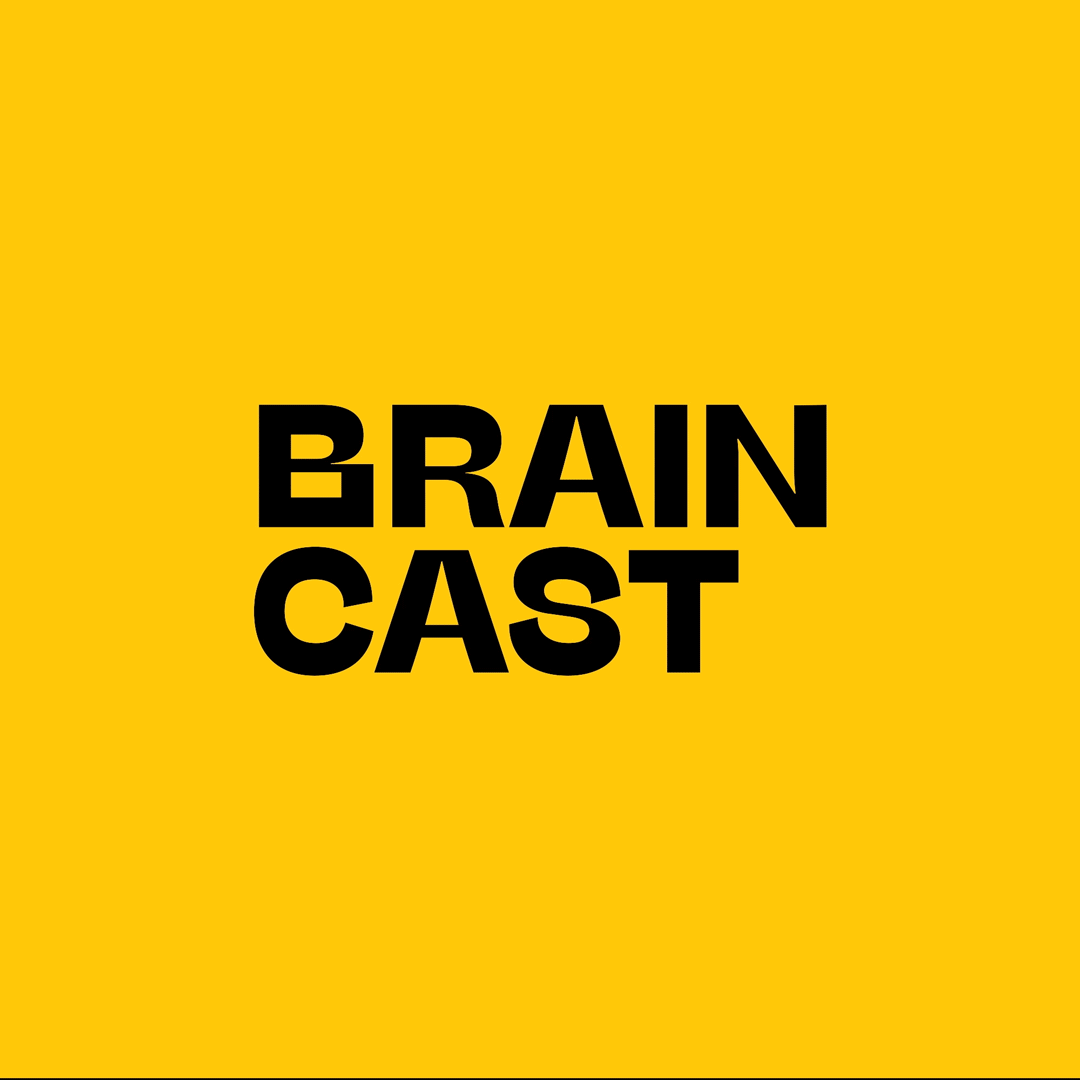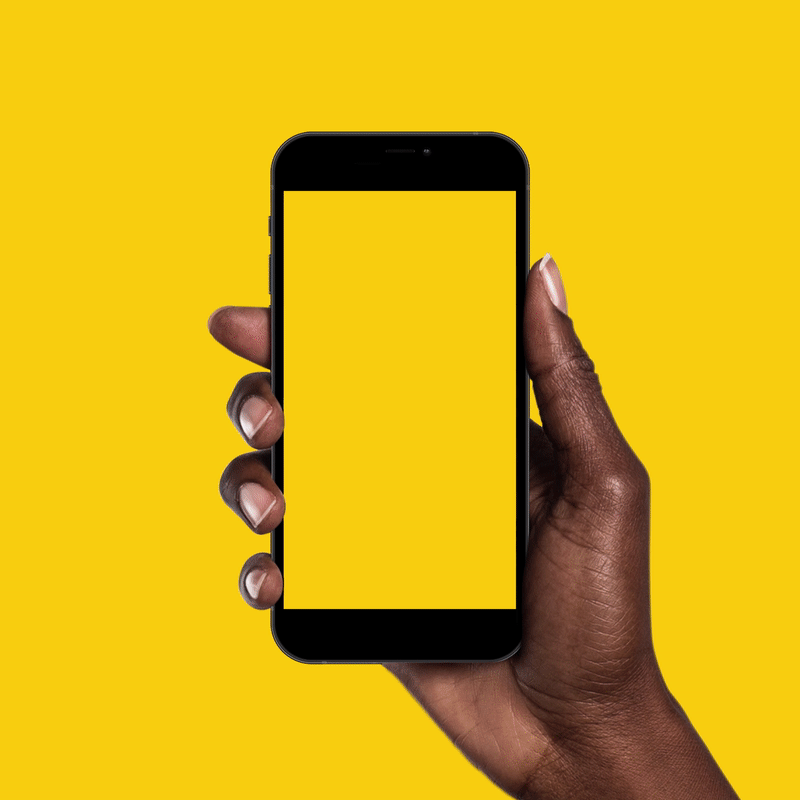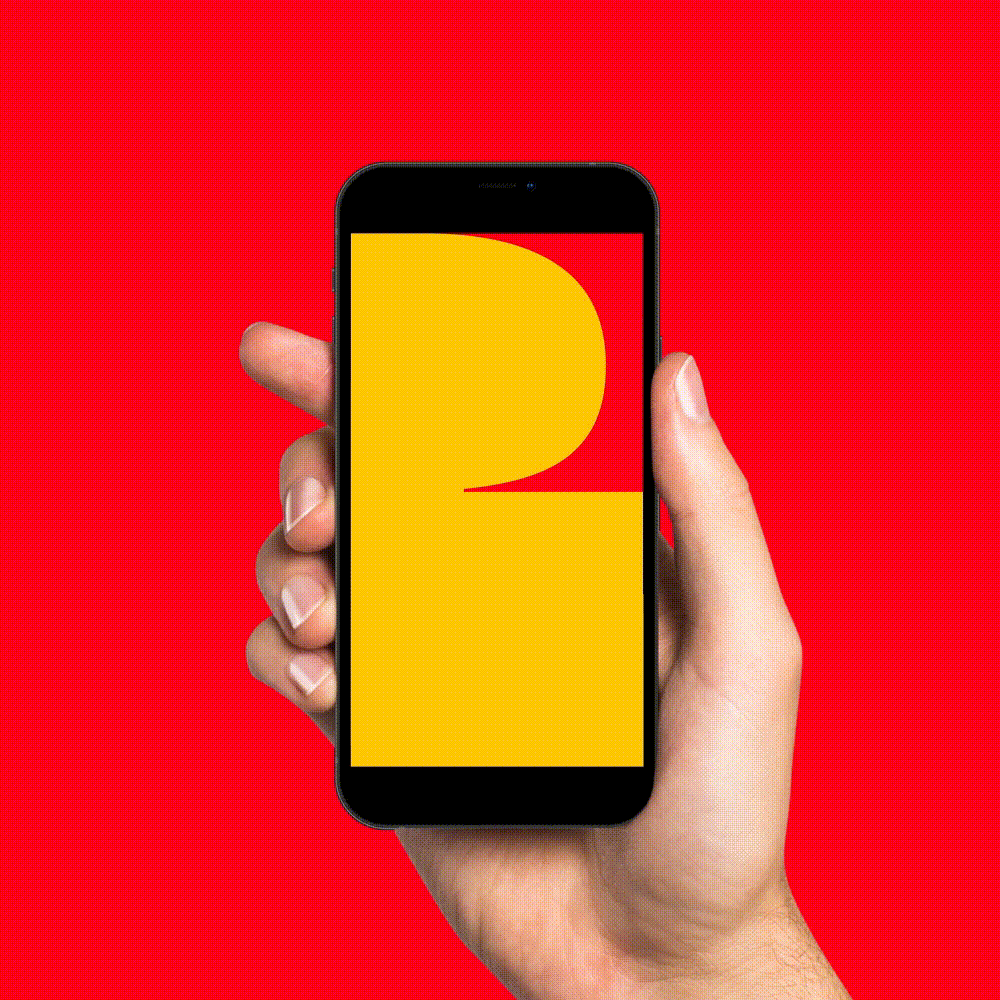 Faz tempo que penso o Braincast como uma revista em áudio que aborda diversos assuntos de um jeito muito particular, tornando mais leves e divertidos temas que poderiam ser bem chatos. Para mim, isso precisava se refletir na identidade do programa e deveria inspirar inclusive o design das capas. Não precisava deixar engessado, tudo igualzinho (o capista em mim agradece), mas imaginei que era possível tratar as capas do podcast com a mesma lógica que pensamos as capas de revista. Isso foi algo muito desafiador nesse projeto: pensar logo, avatar e capas de maneira integrada.
​​​​​​​
I've been thinking of Braincast for a while as an audio magazine that addresses various subjects in a very particular way, making topics that could be quite boring, lighter and more fun. For me, this needed to be reflected in the show's visual identity and should even inspire the cover design. I didn't want it to be something stuck (the cover artist in me appreciates it), but I figured it was possible to treat podcast covers with the same logic that we think about magazine covers. This was something very challenging in this project: thinking of logo, avatar and covers in an integrated way.